Are you a medical graduate looking for a residency program that will prepare you for a successful career as an internist, a subspecialist or a physician-scientist? Do you want to train in a diverse and dynamic environment that offers excellence in patient care, research and education? If so, you might want to consider applying to the Cedars-Sinai Internal Medicine Residency Program.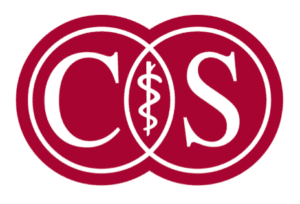 Introduction
The Cedars-Sinai Internal Medicine Residency Program is one of the most prestigious and competitive programs in the nation. It is affiliated with the David Geffen School of Medicine at UCLA and located in Los Angeles, California. The program aims to produce physician leaders who possess the tools for success in practice as general internists, in subspecialty training or in careers as physician-scientists. The program offers three key pathways: a categorical program, a primary care program and a physician-scientist training program. Each pathway provides rigorous clinical training across a variety of inpatient and outpatient settings, as well as opportunities for scholarly activities, mentorship and career development.
 Benefits
As a resident at Cedars-Sinai, you will benefit from:
– A diverse patient population that reflects the cultural and socioeconomic diversity of Los Angeles and beyond.
– A faculty of more than 200 physicians and researchers who are experts in their fields and dedicated to teaching and mentoring.
– A state-of-the-art medical center that is consistently ranked among the best hospitals in the nation by U.S. News & World Report and has a reputation for innovation and excellence in patient care.
– A supportive and collegial learning environment that fosters collaboration, camaraderie and wellness among residents and faculty.
– A flexible and individualized curriculum that allows you to tailor your training experience to your unique interests and goals.
– A generous salary and benefits package that includes an annual stipend, housing allowance, insurance, paid vacation, sick leave, educational funds and more.
 Pros and Cons
Like any residency program, Cedars-Sinai has its pros and cons. Here are some of the factors you might want to consider before applying:
Pros
– You will have access to a wide range of clinical experiences and learning opportunities across various specialties and settings.
– You will have the chance to work with renowned faculty who are leaders in their fields and passionate about teaching and research.
– You will be part of a prestigious institution that is at the forefront of medicine and science.
– You will be surrounded by a diverse and talented group of peers who will challenge and inspire you.
– You will enjoy living in Los Angeles, a vibrant and multicultural city that offers endless entertainment, cultural and recreational options.
Cons
– You will face high expectations and standards from yourself, your faculty and your patients.
– You will encounter intense competition from other applicants who are equally qualified and motivated.
– You will have to deal with the challenges of working in a large and complex health system that can sometimes be bureaucratic and stressful.
– You will have to cope with the high cost of living and traffic congestion in Los Angeles.
– You will have to balance your personal and professional obligations and find time for self-care.
How to Get Selected
Getting into the Cedars-Sinai Internal Medicine Residency Program is not easy. The program receives more than 3,000 applications each year for about 50 positions. The program looks for applicants who have:
– Excellent academic performance and board scores
– Strong letters of recommendation from faculty who know them well
– Meaningful clinical experiences that demonstrate their interest and skills in internal medicine
– Evidence of scholarly activities such as research, publications or presentations
– Leadership potential and involvement in extracurricular activities
– Personal qualities such as maturity, integrity, compassion, curiosity and resilience
– A clear fit with the program's mission, vision and values
To apply to the program, you need to submit your application through the Electronic Residency Application Service (ERAS) by November 1st. You also need to register for the National Resident Matching Program (NRMP) by December 31st. The program conducts interviews from October to January. The interviews are conducted virtually due to the COVID-19 pandemic. The interviews consist of:
– An orientation session with the program director
– Three individual interviews with faculty members
– A group interview with current residents
– A virtual tour of the medical center
– An informal social event with residents
The program ranks applicants based on their overall application package, interview performance and fit with the program. The final match results are announced on Match Day in March.
Residency for International Medical Graduates
The Cedars-Sinai Internal Medicine Residency Program welcomes applications from international medical graduates (IMGs) who have graduated from medical schools accredited by the World Health Organization. The program values the diversity and perspectives that IMGs bring to the field of internal medicine. The program has a history of training and mentoring IMGs who have gone on to successful careers in various specialties and settings.
To be eligible for the program, IMGs must:
– Have a valid Educational Commission for Foreign Medical Graduates (ECFMG) certificate
– Have passed the United States Medical Licensing Examination (USMLE) Step 1 and Step 2 CK and CS on the first attempt
– Have graduated from medical school within the past five years
– Have at least one year of clinical experience in the U.S. or Canada
– Have excellent communication skills and fluency in English
– Have strong letters of recommendation from U.S. or Canadian physicians
The program does not sponsor visas for IMGs. Therefore, IMGs must have a valid J-1 visa or permanent resident status to apply to the program. The program does not accept H-1B visas.
The program does not have a minimum USMLE score requirement, but it prefers applicants who have scores above the national average. The program also does not have a quota or preference for IMGs, but it evaluates each applicant holistically and considers their fit with the program's mission, vision and values.
Life at Cedars-Sinai
As a resident at Cedars-Sinai, you will not only receive excellent training, but also enjoy a fulfilling and rewarding life. You will have the opportunity to:
– Participate in various academic activities such as journal clubs, grand rounds, case conferences, morbidity and mortality conferences, board review sessions and research seminars.
– Engage in scholarly projects such as quality improvement initiatives, clinical trials, basic science research or systematic reviews under the guidance of faculty mentors.
– Develop your leadership skills and professional network by joining committees, interest groups, societies and organizations within and outside Cedars-Sinai.
– Enhance your wellness and resilience by accessing resources such as counseling services, peer support groups, wellness workshops and fitness facilities.
– Explore the diverse and vibrant culture of Los Angeles by visiting museums, theaters, restaurants, parks, beaches and other attractions.
– Have fun and bond with your fellow residents and faculty by attending social events such as happy hours, retreats, holiday parties and graduation ceremonies.
One of the graduates of the program, Derick Tsaoi, MD, shared his positive feedback about his training at Cedars-Sinai. He said: "I chose Cedars-Sinai because I wanted to learn from the best and build a strong foundation for my career. The program exceeded my expectations with its excellent subspecialty training, its opportunities for leadership and collaboration, and its supportive and friendly environment. I am grateful for the skills and knowledge I gained from the program, as well as the friendships and memories I made along the way. I am proud to be a Cedars-Sinai alumnus and I highly recommend the program to anyone who wants to pursue internal medicine."
Conclusion
The Cedars-Sinai Internal Medicine Residency Program is a highly regarded and sought-after program that offers a comprehensive and individualized training experience for medical graduates who aspire to become leaders in internal medicine. The program provides a supportive and stimulating environment that fosters excellence in patient care, research and education. The program also offers a rich and diverse life that balances work and play. If you are interested in applying to the program, you should visit its website for more information and contact its staff for any questions or concerns. You should also prepare your application materials carefully and showcase your achievements, skills and fit with the program. You should also practice your interview skills and be ready to impress the faculty and residents with your enthusiasm, knowledge and personality. The Cedars-Sinai Internal Medicine Residency Program is a challenging but rewarding program that will help you achieve your career goals and dreams.